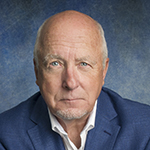 Don is Founder and President of e-Travel Technologies Inc. which he founded in 2001 to address corporation's Duty of Care obligations for traveling employees. He was previously VP Business Development at Peragis Inc and General Manager at ADP. In 1988 he founded International Travel Information Services Inc which provided the widely used International Traveler's Advisory service for leisure and corporate travel management agencies.
Don is a past member of the ACTA Technology Council, past Technology Chair of ACTA Ontario, past member of the ACTA National Technology Committee, founder and chair of the ACTA Y2K Task Force, and a founding member of the ACTA-CITC Technology Education Council. Don is member of NBTA, ACTE, Canadian Alliance of Business Travel, and ACTA.
The combination of founding one of travel industry's first 3rd party software/information providers and his extensive technology management background provides Don with a unique perspective on current and future trends in Travel Technology. He is a regular speaker at industry shows and conferences and contributes to travel industry publications. In his spare time Don is an avid skier, mountain biker and adventure racer.
Countries Visited:
Austria, Bahamas, Bahrain, China, Cuba, Curacao, Czech Republic, France, Germany, Gibraltar, Hungary, Italy, Mexico, Monte Carlo, Morocco, Netherlands, Portugal, Slovakia, Spain, Switzerland, Tunisia, United Kingdom, United States
Languages Spoken:
English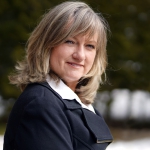 Dianne is a seasoned senior leader with over 30 years in the Canadian Travel Industry with experience in many verticals, including Tour Operations, Retail Travel Agency, Travel Insurance, and Travel Technology. She has served on the boards of Skal Toronto, IATA Agency Passenger Joint Council, Sustainable Development Committee for First Choice Canada.
Dianne has held many progressive roles such as Vice President Commercial & Retail for Merit Travel/Red Label Vacations, Vice President Retail with Red Label Vacations (redtag.ca, iTravel2000.com, and The Travel Experts), Director of Sales at Signature Vacations, Director of Business Development at SellOffVacations, Director Product Development at CAA Club Group and Director Sales – Canada for Allianz Assistance and Canada Account Executive for Expedia Affiliate Network. In addition, Dianne has owned her own Retail Travel Agency and co-owned a chain of Bargain Centers.
Dianne is a CTC, holds her certificate in Executive Sales from Schulich Business School, Diplomas from Seneca College both in Travel and Tourism and Adult Education/Facilitation, and has a certificate from Queens University for Mental Health in the Workplace. In addition, Dianne has been a keynote speaker with ACTA Atlantic and is a Certified facilitator for "Exceptional Sells…no Exceptions" Stuart Ellis Myers – Uniquely Speaking.
As a breast cancer survivor, Dianne has joined with travel industry friends "The Healthy Hooters" in raising over $90,000 to fight cancer.
Countries Visited:
Curacao, Bahamas, Mexico, Dominican Republic, St. Kitts, St. Lucia, Turks and Caicos, many places in the US, England, Isle of Man, Ireland, France, Spain, Portugal, Germany, Italy, Norway, India. River and Ocean Cruises.
Languages Spoken:
English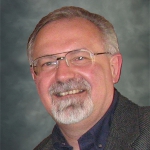 Karl began his career in technology over 35 years ago and spent over 25 years in various management positions in the Travel Industry.
Over the course of his career he has worked with companies like IBM, TransCanada Pipelines, McMaster University and many more.
He has been recognized as an industry expert and invited to speak at technology conferences and has been interviewed on CBC National television.
Since 2000, Karl has been dedicated to producing cutting edge Duty of Care applications for e-Travel.
Countries Visited:
Austria, Belgium, Bermuda, Canada, Cayman Islands, China, Columbia, France, Germany, Italy, Jamaica, Liechtenstein, Luxembourg, Mexico, Netherlands, Spain, Switzerland, United Kingdom, United States
Languages Spoken:
English, Croatian, French